Music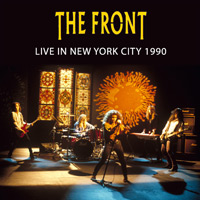 The Front
"Live in New York City 1990"
Now Available on CD or Digital Download!
Download on Amazon or iTunes
We are sold out of CDs. If you would like to order a CD, please email webmaster@thefrontband.net for expected availability.


The Front
"The Front"
Columbia Records
Released: 10/89
Catalog #: 45260
Out of Print
Available used at Amazon.com
Cast your vote to reissue this album here.
Music Videos
We are considering making more merchandise available such as t-shirts and posters. If you would be interested in these items, please send us an email to let us know. Thanks!